We can provide you with an estimate of the cost of your move.
Quote Form
We would be happy to answer any queries you may have.
Contact Form
Movers Canberra

Quality Removals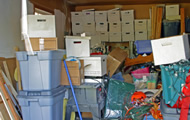 The perfect solution when Canberra area residents and businesses are seeking professional movers
Whether you're moving home or relocating a business within Canberra and our suburbs, you will certainly be seeking top quality, experienced and reliable furniture movers. Quality Removals are recognised as providing the highest level of such services, at truly affordable prices.
What Quality Removals bring to your house or business moving scenario
Our company was founded a decade ago, and, in the time since, we have crafted a reputation for delivering a hassle-free, friendly, professional and reliable moving experience. Many of our business clients and residential customers have already used us again or recommended us to family, friends, business acquaintances or work colleagues who are also looking to move in or around Canberra. This is obvious from the feedback we receive, and we're always happy to provide some recent examples for you to examine. We appreciate that, when you are moving, you want to trust the company you choose to turn up when promised, deliver a caring and professional home moving or commercial relocation service, and make that moving experience as smooth as is possible. The starting point for our Quality Removals team is to undertake an on-site assessment and then match that with a sensible, value for money, no-obligation quotation for you to consider. Our team also know they have a duty of care towards your valuable and often treasured possessions. Our way of working is best summed up by saying that we deal with everyone's property and possessions with the same level of care we show towards our own. We keep this in mind every moment as we pack and then unpack, load and then unload, and during the cross-town journey from your old home to your new location, whether you're moving to Braidwood or Bungendore, Murrumbateman or Michelago, or to any other destination throughout the Canberra or Queanbeyan area.
How Quality Removals deliver the service you should always expect
Our experienced team know that there are individual needs specific to each home or premises move we are part of. This is why the plan we create is unique to your needs and expectations, timescale and budget. Within this plan, here are some examples of the ways we work hard to get everything right. A great starting point is the arrival of our fleet of up to three new and spacious vans, depending on the amount of possessions that need to be moved. Each one is equipped to provide the level of protection in transit that others can only dream of, making effective use of a wide range of thick protective pads and blankets that provide vital extra protection during the transportation process. Before your items even make it onto our quality transport, we will have dismantled your key furniture pieces that need to be so treated before the move. Of course, we will then fully reassemble them again when they are in place at your new home or business premises. Your tables, chairs and other furnishings will be fully protected with tough plastic sheeting for the entire journey from one house to another. With so much experience, our professional packers work quickly and efficiently, providing a hassle free service. If you prefer to pack some or all of your items yourself, we can provide protection, such as mattress covers, resilient bubble wrap or multi-sized packing boxes. All of our work is fully insured and while many companies add a host of infuriating extra charges to original estimates, you can be confident that ours will already includes all relevant taxes. We do not ask for any surcharges to cover credit card payments or fuel, or add extra charges for flag fall, travelling time, or base to base payments. You can also be confident that we will not demand a compulsory purchase of insurance.
Moving home?
With such vast experience, there are few items that our teams have not already moved. This is why our superb packing service works so well to protect both those precious pieces of furniture and all your electrical appliances. This is only the start, because we can quickly and effectively pack a huge range of items from cutlery to crockery, rugs to linen, clothes to keepsakes. Any outdoor furniture, family bikes or buggies can also be safely and quickly made ready for the move.
Moving office or business premises?
We'll take the time to understand the specific needs of your business, in terms of keeping everything functional even as you transfer to new premises. We have worked with, or are recommended by, a wide range of commercial clients and organisations, ranging from National Storage Canberra, the Australian National University and National Gallery of Australia, embassies including those of Indonesia and Russia, as well as Able Australia, Defense Housing Australia (Canberra), Turner & Townsend, H&R Block, among many others. From the initial planning stages right through to the final establishment in your new home, we work with you to deliver the results you require just when you need them, handling the logistics in a stress-free manner, allowing you to focus on all the other tasks to hand during such a move.
Removing rubbish?
Whether a move is imminent or you simply need to declutter your home or business, our Quality Removals team are expert movers of what you don't need or want to keep, through use of our professional rubbish and junk removal service. Tipping fees might apply and we regret that we don't handle flammable or toxic, dangerous or hazardous materials. We do, wherever it's possible, try to recycle as much of the material we remove as we can. Alternatively, we can organise welcome donations to chosen Australian charities.
Take the first step to stress-free business or house moving
Whether it's imminent or still a way off, it pays to contact us right now so that we can discuss your needs, carry out a free assessment, and, when you're ready, provide that great value and obligation-free quotation. Call us on 1300 266 599 or 0406 378 380, or, if you prefer, you can contact us and fill in our contact form. Like many Canberra area house or premises movers, you'll be so glad you did!